Falmouth JV Shuts Out Freeport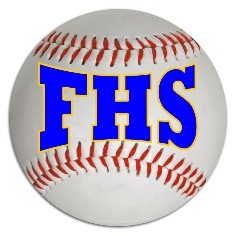 Falmouth JV defeated Freeport 6-0 on Wednesday as two pitchers combined to throw a shutout. Jackman Graver induced a fly out from #46 to finish off the game.An early lead helped propel Falmouth JV to victory. Falmouth JV scored on a single by Jack Kidder in the first inning and a single by Jake Ricker in the second inning.

Falmouth JV captured the lead in the first inning. Kidder singled on the first pitch of the at bat in the first inning, scoring one run.

Falmouth JV scored three runs in the sixth inning. The big inning was thanks to a triple by Kidder, a single by Jason Farmer, and a error.

A single by #12 in the fifth inning was a positive for Freeport.

Falmouth JV collected eight hits. Kidder and Sam Manganello each collected multiple hits for Falmouth JV. Manganello and Kidder each collected two hits to lead Falmouth JV.

"Powered by Narrative Science and GameChanger Media. Copyright 2017. All rights reserved." Any reuse or republication of this story must include the preceding attribution.
​Batting
2B: Brady Douglas
3B: Jack Kidder, Sam Manganello
TB: Josh Lefevre, Brady Douglas 2, Jason Farmer, Jack Kidder 4, Sam Manganello 4, Jake Ricker
RBI: Jack Kidder 2, Sam Manganello, Jake Ricker
ROE: Charlie Emple, Brady Douglas
SB: Josh Lefevre, Connor Coffin, Jake Ricker

Totals
Team QAB: 10 (33.33%)
Connor Coffin, Brady Douglas, Jason Farmer, Jack Kidder, Nick Mancini, Sam Manganello 3, Charlie Pochepan, Jake Ricker

Team
LOB: 6
FieldingE: Jack Kidder, Jackson Quinn
DP: Brady Douglas
​Pitching
Pitches-Strikes: Jackman Graver 31-21, Jack Kidder 72-38
Groundouts-Flyouts: Jackman Graver 2-3, Jack Kidder 2-2
First pitch strikes-Batters faced: Jackman Graver 8-12, Jack Kidder 7-16
Posted in Brady Douglas, Connor Coffin, Falmouth JV, Jack Kidder, Sam Manganello, Jackman Graver, Josh Lefevre, Jake Ricker
Tagged with Brady Douglas, Jack Kidder, Jackman Graver, Jake Ricker, Charlie Emple, Connor Coffin, Nick Mancini, Charlie Pochepan, Falmouth, JV Baseball, high school