About Us
Falmouth High School Baseball is in Class A Baseball and is located in Falmouth, Maine. Falmouth Baseball is under the direction and leadership of Coach Kevin Winship. The team won the State Championship in 2012, The Falmouth High School team was the Western Maine Champion and state runner-up the last two years in 2016 and 2017. In 2016, the team had its first undefeated regular season in 20 years. The 2017 continued to remain undefeated until the last regular game of the season. In 2016 and 2017, FHS was the MPA South Class A Regional Champion.
FHS Baseball, under the direction of Coach Winship has helped place 13 student-athletes in all division levels of college baseball at Bates, Dartmouth, Colby-Sawyer, Hamilton, Holy Cross, Marist, New Haven, Nichols, Oberlin, St. Joseph's, University of Northern Iowa, UMaine Farmington, UT Martin and Parkland. (
See Alumni
). The program has produced two Under Armour Pre-Season All-Americans and Mr. Baseball Finalists:
Connor Aube
and
Cam Guarino
. Falmouth Baseball LHP, Cam Guarino, was the first-ever
Gatorade Player of the Year (2017)
in the history of the program, as well as
MaxPreps National High School Athlete of the Month
.
The program also has four student-athletes in the Collegiate Leagues: Connor Aube, Cam Guarino, Reece Armitage, Robbie Armitage.
With an emphasis on academics, community service and athletics, the FHS Baseball players have logged hundreds of hours helping the community and the team maintains a collectively high GPA each year.
Kevin Winship, Varsity Head Coach
Coach Kevin Winship is in his 10th year as the head Coach for Falmouth Baseball. In that time he has compiled a 127-42 overall record. His team won the Class B State Championship in 2012. The 2016 team had its first undefeated season in 20 years. The 2017 team continued the undefeated streak which ended at 31 straight regular season wins. In 2016 and 2017 Falmouth was the Southern Maine Regional Champion and advanced to the State Championship both years.

Coach Winship has helped place 15 student-athletes in the ranks of college baseball and has an overall record of 127-42.

Coach Winship is a Portland High graduate. He played golf, hockey and baseball in high school. After attending the University of Maine, Coach Winship began teaching physical education at Memorial Middle School in South Portland and got into coaching. He took the Portland High junior varsity baseball job in 2000 and took a similar position in South Portland six years later before serving as the Red Riots' varsity assistant in 2007 and 2008. Coach Winship took over the Yachtsmen in 2009. Coach Winship is an avid golfer and lives in Portland with his wife, Liz, and sons, Colby and Nicholas. Coach Winship was the Spring Coach of the Year 2012 by the Forecaster and Portland Press Herald Coach of the Year.
Dan Stefanilo, Assitant Coach/Pitching Coach
This is Coach Stefanilo's third year at Falmouth High School. He previously coached at UMF, Mt. Blue and Bonny Eagle. He played collegiate baseball at UMF.


Grayson Beressi – Assistant Coach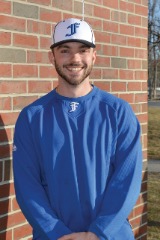 This is coach Beressi's first year coaching at Falmouth he will be working with the outfielders. He is an alumnus of FHS and was a member of the 2012 state championship baseball team. He played collegiate baseball at UMF.


Gary Winship – Official Bookkeeper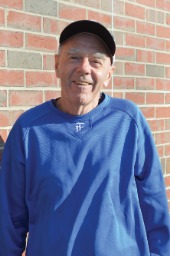 Tony Dibiase (JV coach)
Matt Lee (JV coach)
James Coffey – Athletic Director
Rob Sullivan – Assistant Athletic Director / Trainer




Quick Facts About Falmouth Baseball
Located in Falmouth, Maine
Falmouth High School
Class A
2012: Class B State Champions
2016: Undefeated Regular Season, MPA South Class A Regional Champion, Played in Class A Maine State Championship